Good To Know
: I made this dessert on an occasion when my cousin was visiting, he's totally turned Vegan since a year now..also had an array of elaborate recipes to be cooked that evening so I promised myself the dessert menu would only consist of
simple dessert
. If they could be made ahead, even better! So I landed on this recipe which demands light coconut milk, vegan strawberry flavored based | Japanese gelatin (read for vegetable sourced), LOW SUGAR, LOW FAT.. NO HEAVY CREAM.. INDULGE WITHOUT GUILT AND IT IS SIMPLY SILK LIKE, TASTES AWESOME.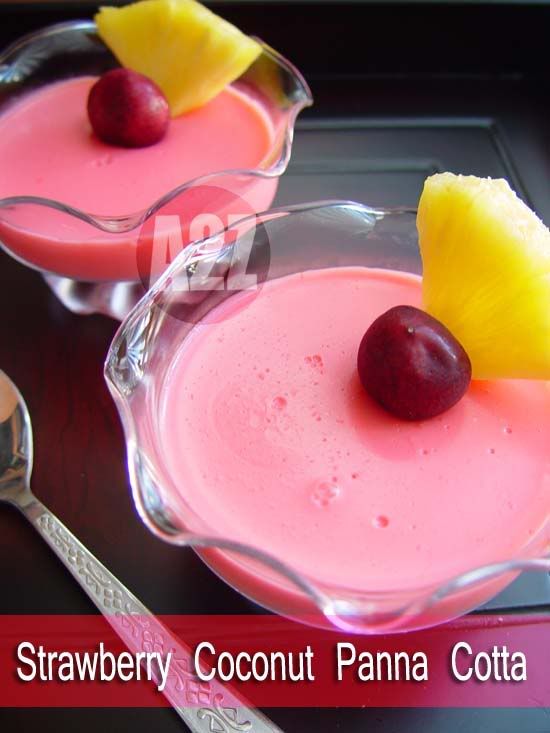 Recipe: Strawberry Coconut Panna Cotta | Vegan
13.5oz OR 400ml Light Coconut Milk

2 Tbsp Sugar (optional)
90g packet Vegan Vegetarian Based Strawberry Flavored Jello

Few Fresh Pineapple Slices

Few Fresh Cherries
Jello already have sugar in its contents along with these crystals so add sugar accordingly, probably just for coconut milk.
Follow the directions on packet of Jello, instead of adding water originally to prepare jello, I added coconut milk instead, boil it and add the contents of jello in this milk along with sugar, stir it well until sugar and jelly crystals are dissolved.

Remove from heat and pour warm panna cotta mixture into your favorite | medium sized bowls.

Let it cool at room temperature, then transfer it into refrigerator..and chill for at least 3 hours.

Garnish it with pineapple slice and a cherry shown in the picture.

Enjoyyyy!!!!!!!!
Also find this @ Erin's Ekat's Kitchen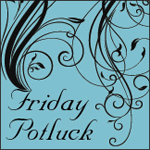 Kalyani Sizzling Tastebuds
Raks Kitchen