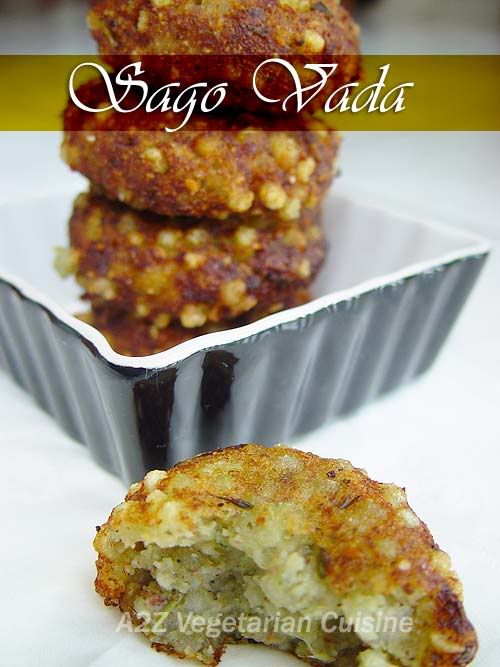 Ingredients:
3 large Potatoes/raw banana boiled, peeled and mashed
1/2 cup Sabudana (sago or tapioca), soaked in water overnight or for atleast 4hrs
3 Green chillies, finely chopped
2" piece Ginger,grated
1/4 C Coconut, freshly grated
1/2 C Roasted Peanuts,crushed coarsely
1 tsp raw mango powder (amchur)
1 tsp cumin seeds
Salt to taste
Sugar to taste
Cooking oil for shallow frying

Method:
1..Soak the sabudana (sago) in warm water overnight. It will puff up to almost double its size.
2..Mix sabudana with all the other ingredients and form a mixture. Add salt & sugar to taste.
3..Make the mixture into equal-sized balls and flatten slightly to form patties.
4..Heat oil in a wide, flat pan and shallow fry the patties till golden.
5..Drain on paper towels and serve with tamarind chutney, mint-coriander chutney and piping-hot MasalaTea.
This sago-peanut fritter is my contribution to My legume love affair started by Susan
..