Know What You Eat: What food is more synonymous with summer than freshly picked corn on the cob? Corn fiber is one of the keys to its well-documented digestive benefits as it supports the growth of friendly bacteria in our large intestine and can also be transformed by these bacteria into short chain fatty acids, hence reducing the risk of colon cancer.This is a great summer recipe..whether you use fresh or frozen, you can make this great-tasting creamed corn in just minutes! Keep reading to GET THE RECIPE.....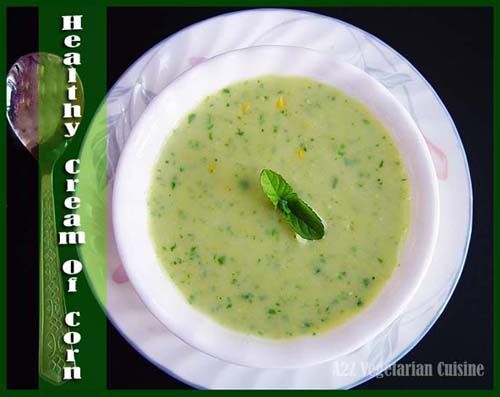 Healthy Cream Of Corn
C= Cup, TBS= tablespoon, tsp=teaspoon
Preparation and Cooking time 10 mins
Ingredients:
1 C low-fat milk/coconut milk (Vegan Version)

1 + 1 cups organic corn kernels (fresh or frozen)

1 TBS honey

Sea salt and pepper to taste

1/4" Ginger,grated

1 Flake Garlic, minced

Garnish: finely chopped cilantro/parsley or sunflower seeds
Combine 1 cup of milk/coconut milk, 1 cup of corn, and 1 TBS honey in blender. Add sea salt and pepper to taste. Blend on medium speed for 1 minute.

In a mixing bowl, combine remaining cup of corn kernels with the corn purée.

Transfer to a soup pot and heat on stove on medium for 5-7 minutes.

Garnish with finely chopped cilantro/parsley or toasted sunflower seeds.