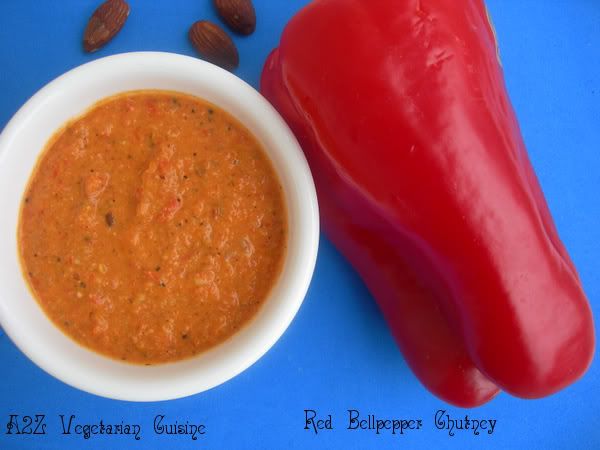 Know what you Eat - Let us color our life healthy with this brightly colored vegetables which are high in Dietary Fiber, Vitamin A, Vitamin C, Vitamin E, Vitamin K, Vitamin B6, Potassium, Manganese, Thiamin, Riboflavin, Niacin, Folate, Pantothenic Acid and Magnesium. The Vitamin A in these peppers are (through its concentration of carotenoids such as beta-carotene), two very powerful antioxidants. These antioxidants work together to effectively neutralize free radicals, which can travel through the body causing huge amounts of damage to cells. Free radicals are major players in the build up of cholesterol in the arteries that leads to atherosclerosis and heart disease, the nerve and blood vessel damage seen in diabetes, the cloudy lenses of cataracts, the joint pain and damage seen in osteoarthritis and rheumatoid arthritis, and the wheezing and airway tightening of asthma. By providing these two potent free radical destroyers, bell peppers may help prevent or reduce some of the symptoms of these conditions by shutting down the source of the problem.



This recipes was passed on to me by my sister. Usually split and roasted chick peas are used for this kind of chutney/dips. But the addition of the Almonds gives a very creamy texture and an awesome taste. Try it to find out.

Preparation Time - 15 mins

Cooking Time - 10 mins

Serves - 4

Ingredients

Bell Pepper - 1 if big or 2 if small

Toasted Almonds - Handful

Tamarind/Tamari - 1 inch piece if using raw tamarind soaked in little water or half tsp pulp

Green chili - 1 or 2 to taste

Salt - 1 tsp or to taste

Oil - 2 tsp

Mustard seeds - 1/2 tsp

Split Urad dal - 2 tsp

Asafoetida - very small piece or if using powder 1/4 tsp

Method

1) Wash and Chop Bell pepper into 1 inch cubes and set them aside.

2) Toast the almonds in a toaster for 5-7 minutes till they become slightly brown and are crispy.(Make sure not to burn them).

3) Soak the tamarind in 2 tbsp of warm water and keep it aside, if any impurities are there it will settle down at the bottom. Filter and discard the impurities.

4) Heat oil, once hot add asafoetida piece and mustard seeds.

5) Once the mustard seeds stop spluttering add the urad dal and green chili.

6) Once the urad dal is slightly brown take half of it mustard seeds and urad dal alone and keep it aside and to the rest add the cubed bell pepper pieces and stir fry on high heat for 5-7 minutes till they are slightly tender. Set it aside to cool down.

7) In a blender first powder the toasted almonds and then add the stir fried and cooled veggies, salt and tamarind and blend to a fine paste. Add 2 tbsp of water when blending. If you don't want a thick consistency adjust by adding more water.

8) Use this as spread it in a pita bread and stuff it with veggies and beans.
9) Add the kept aside mustard seeds & urad dal to the chutney. If using as a spread, do not keep the mustard seeds & urad dal but grind everything together.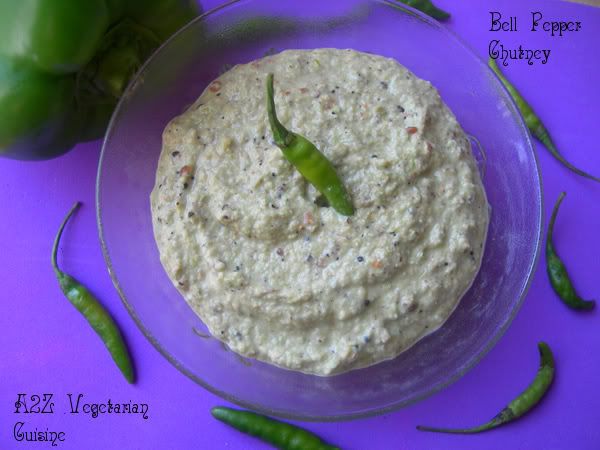 Event Participation
- This goes to
Yasmeen's Health Nut Challenge - 3 Healing Foods
.