Know What U Eat:

Because of its low glycemic index channa dal is very good for people with diabetes, and its power packed with protein for all. In all just the right food for summer lethargy. This goes to Susan's MLLA23 event.. &
to Funandfood cafe for Magic Bullet Recipe contest.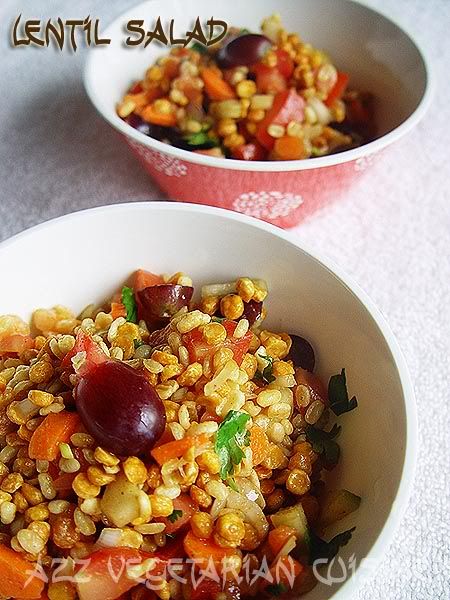 It requires a great deal of patience (specially with kids) a little creativity, and a constant thinking process for varieties one can make from one single food group. Lately we are hooked up with roasted channa dal, moongdal (lentils) namkeen available ready-made in the market, the same which we get in deepfried version as well, from one of the well known brand. And we all know its a good anytime snack with/without tea. Here's the twist, to make it more nutritious, eye-appealing and less time consuming quick after school crunchy snack for my kids, I added sprouts, diced apples, grapes, tomatoes, and a variety of other things to make it zesty and extremely yummy and super nutritious. Imagine this along with a glass of fresh fruit juice (orange-pineapple-strawberry) with a secret ingredient coming soon in my next post.
1 C Roasted channa dal (available in Indian grocery store)
1 C of mixed fresh fruits ( apple, grapes, pomegranate, pineapple)
Lemon juice, acc. to taste
1 tsp of Chaat masala powder
1/4 tsp of red chilli powder (optional)
1. Chop all the veggies and fruits and keep it ready.
2. In a large mixing bowl, add roasted dals (lentils), and add these veggies and fruits along with sprouts, cilantro, lemon juice, chaat masala, red chilli powder, and toss it very well.
3. Serve in individual bowls immediately.
Note:

These readymade roasted dal are already spiced with red chilli powder & salt so